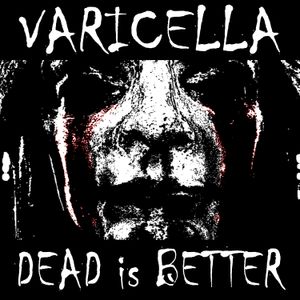 Machine Man Records is proud to present "Dead is Better", the debut album from the industrial metal band Varicella.

Varicella is an Industrial-Metal band from Philadelphia, PA featuring Chris Bollinger on Vocals, Programming, Samples and Chris Pasquarelli on Guitar and Bass.
Digital Album and Physical CDs can be purchased on their Bandcamp page here.
ADDITIONALLY, A HUGE SPECIAL THANK YOU GOES OUT TO MICHAEL HAGGERTY FROM KREBS FOR ALL OF HIS HARD WORK!!
Follow Varicella on: Facebook, Bandcamp and YouTube.