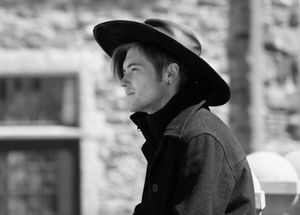 KREBS SIGNS TO MACHINE MAN RECORDS
RELEASES "THE LAST PLACE ON EARTH" ALBUM
Created in 2012 by Michael Haggerty, Krebs is a dark electronic project from Philadelphia, PA.

Rooted in noise, and influenced by multiple artists within the electronic genre, Krebs is a fusion of all things heavy, dark and spooky.
"The Last Place on Earth" is an album about a man that finds himself alone in an empty world, and can be purchased on Bandcamp here.
All videos directed by Matt Skalish.
Visit Krebs online at: Facebook, Bandcamp and YouTube.

"The Hollow"
"When Hands Go Still"


"Umbra"


"Moonlit Window"