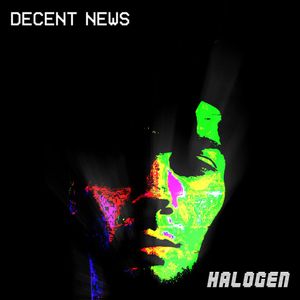 INDUSTRIAL METAL GROUP DECENT NEWS SIGNS TO MACHINE MAN RECORDS
Originating from the New London County area of Connecticut, Decent News are an Industrial Metal / Electronic Metal band featuring Caleb Moore on Vocals; Eddie LaFlash on Guitar, Synth and Electronic Percussion, Laken Stokes on Bass Guitar and Synth and Collin Maynard on Drums, Electronic Percussion and Synth.
With their musical roots steeped in such bands as Rammstein, KMFDM and 3 Teeth, Decent News are keeping the heavy beat industrial metal music alive in the modern age!
Pounding synths and blazing guitar riffs abound, 2017's "Skin Puddle / Deafland" release gave the world a taste of what Decent News are capable of, and now 2018 will be paving the way for their full length album due out in early Spring.
Additionally, to celebrate their signing to Machine Man Records, Decent News have released, "Halogen", the latest single from their upcoming full length album, which can be download here.
Visit Decent News online at: Facebook, Bandcamp and YouTube