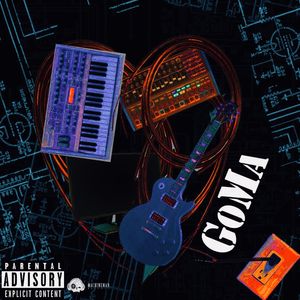 ELECTRONIC ROCK ARTIST GOMA SIGNS TO MACHINE MAN RECORDS, RELEASES SELF-TITLED ALBUM
Created in 2010, GoMa is an electronic rock / industrial rock band lead by singer/songwriter Juan Madrigal nicknamed "GoMa". 
Blending genres such as alternative, rock and electronic music, GoMa combines all the musical interests Juan had growing up into one band by fusing the sounds of such bands like Depeche Mode and Guns N' Roses with The Cure and Front 242, while adding in a spice of 80s horror movies like The Lost Boys. 
Described as "vampire club music", GoMa's new self-titled album of electronic rock / industrial rock is now available and can be purchased on Bandcamp here.
 
Visit GoMa online : Facebook, Bandcamp and YouTube.

"Disappoint"