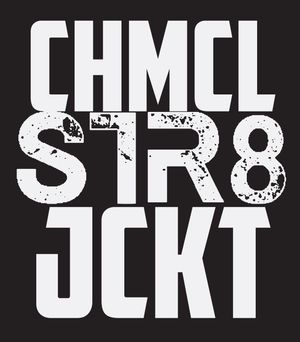 ELECTRONIC SYNTH INDUSTRIAL ROCK GROUP CHMCL STR8JCKT SIGNS TO MACHINE MAN RECORDS
Hailing from Northern New Jersey, Chmcl Str8jckt are an Electronic Synth based Industrial Rock group featuring Kevin Snell on Lead Vocals, Keyboards, and Programming. Mike Cairoli on Guitars. And Scott Luckman on Keyboards and Backing Vocals.
Chmcl Str8jckt fuse an early 90's Wax Trax! vibe with heavy guitars to bring you industrial rock that blends nostalgia with the present. 
Their self-titled debut was released on July 4, 2017 to much critical review. Airplay on countless podcasts and radio programs has led to their songs being included on compilations in various countries. 
Dark guitars and sinister electronics form the backdrop for haunting, horror-laced lyrics. If you long for the vibe of RevCo, KMFDM, or Spooky Kids-era Marilyn Manson, Chmcl Str8jckt has you covered!
Visit Chmcl Str8Jckt online at: Facebook, Bandcamp, YouTube, iTunes, Amazon, and Google Play.